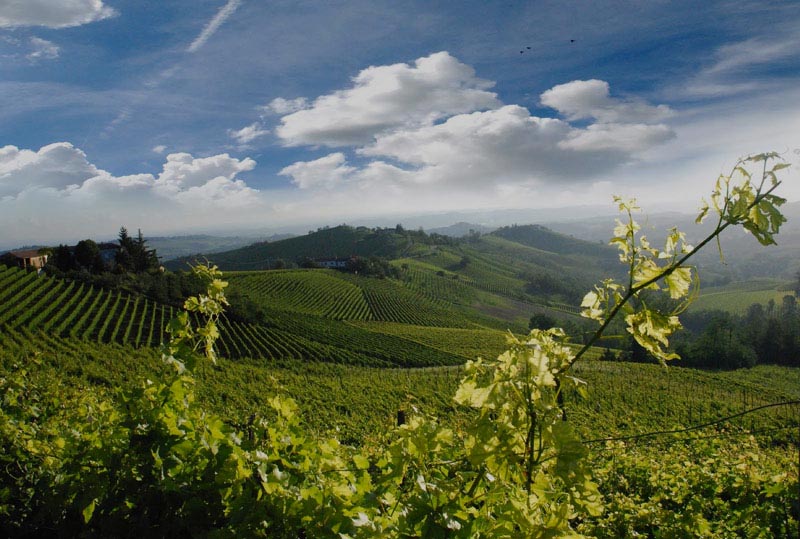 We've always started the grape harvest late in the summer. A ritual that is repeated every year, but each time can be a little different.
On Wednesday, September 30 we started collecting the Cru Bussia grapes and I had the great satisfaction of collecting grape bunches that were almost perfect: they were colorful, unspoiled, healthy and above all they really tasted great.
Fantastic news, especially after the poor results we had last season. I can assure you: rarely have we come across such a high quality harvest.
We have to thank the temperatures, which this year were consistently quite hot, the rain, which always came at the right times and in the right quantities, and hail, or rather its absence ;-)
Even as far as the vine's typical diseases are concerned we were lucky: the high temperatures prevented the proliferation of various mold and mildew, if not in small amounts at the beginning of the season.
In order to protect the grapes from the particularly strong sun we left a lot of greenery; basically more leaves to cover the grapes, which gave the vines particularly lush rows.
This climate allowed the fruit to mature well and we are therefore working with a grape that has a very high PH and quite a bit of sugar: this promises to be a vintage with a considerable amount of alcohol content, especially the Barolo, with an alcohol content exceeding 14%.
There was also some good news in the winery this year: we purchased new tanks for fermenting Nebbiolo grapes harvested in the Cru Bussia. They're lower and wider, which allow for more homogeneous pumping, and therefore a better extraction of color and aromas from the grape skins.
So get ready: the year 2015 will be remembered as one as the best vintages in the last thirty years!
PS: please remember that there's a 15% discount coupon for this special occasion at ShopLanghe which ends on Sunday 11th October. The coupon code is
harvestsylla2015
and is valid throughout all our catalog.